This is a list of 8 Gym Leaders & Elite Four in Zhery Region in Pokemon Light Platinum. The informations including their Pokemon, Location, Name and Bagde will be posted on this page.
GYM LEADERS
---
Gym # 1 – Inhore City Gym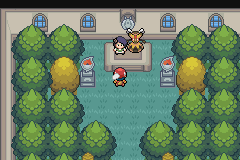 Location: Inhore City
Gym Leader: Jessica
Specialty: Bug Type
Reward: Plan Badge, TM06 Toxic, Can use HM01-Cut
HM01: Found in Inhore City with Red.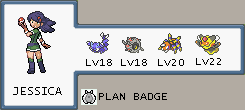 ---
Gym # 2 – Esmerald City Gym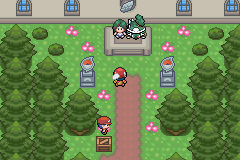 Location: Esmerald City
Gym Leader: Esmeralda
Specialty: Grass Type
Reward: Green Badge, TM19 Giga Drain, Can use HM05-Lava Surf
HM05: Found in Marfeny Lake with LURE.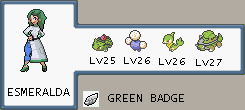 ---
Gym # 3 – Seanport City Gym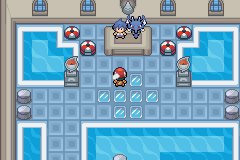 Location: Seanport City
Gym Leader: Lucas
Specialty: Water Type
Reward: Sea Badge, TM03 Water Pulse, Can use HM06-Rock Smash
HM06: Found with Hiker in route next Seanport City.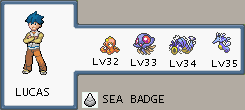 ---
Gym # 4 – Dardusk City Gym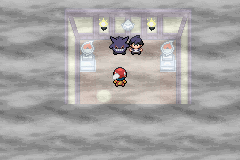 Location: Dardusk City
Gym Leader: Thomas
Specialty: Ghosth Type
Reward: Ghosth Badge, TM30 Shadow Ball, Can use HM04-Stregth
HM04: Found with Black Belt in Enermy Town.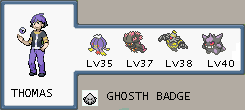 ---
Gym # 5 – Groment City Gym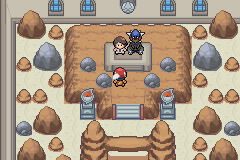 Location: Groment City
Gym Leader: Atlur
Specialty: Ground Type
Reward: Earth Badge, TM26 Earthkaquel, Can use HM03-Surf
HM03: Found with Steven in Mt. Zhery.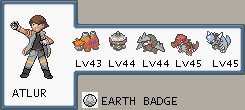 ---
Gym # 6 – Serenity City Gym
Pokemon Water-Typing should be the best choices.
Location: Serenity City
Gym Leader: Rayner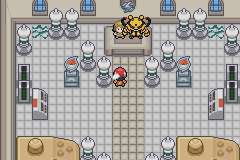 Specialty: Eletric Type
Reward: Eletric Badge, TM24 Thunderboltl, Can use HM02-Fly
HM02: Found with Colltrainer in Serenity City.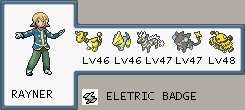 ---
Gym # 7 – Snowce City Gym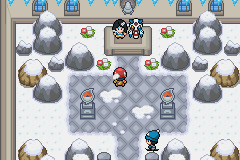 Location: Snowce City
Gym Leader: Shopia
Specialty: Ice Type
Reward: Ice Badge, TM24 Ice Beaml, Can use HM08-Dive
HM08: Found in Solana House's with your friend.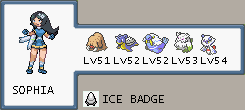 ---
Gym # 8 – DragonBreath City Gym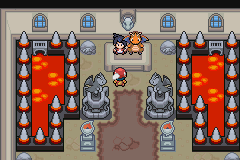 Location: Dragonbreth City
Gym Leader: Wesley
Specialty: Dragon Type
Reward: Claw Badge, TM02 Dragon Claw, Can use HM07-Waterfall
HM07: Found with Red in Dragonbreath City Departament Store.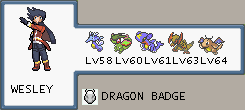 ---
ELITE FOUR
Elite # 1 – Aisey


Elite Position: First
Specialty: Ground Type
---
Elite # 2 – Triton


Elite Position: Second
Specialty: Water Type
---
Elite # 3 – Rukia


Elite Position: Trird
Specialty: Dark Type
---
Elite #4 – Elizabeth


Elite Position: Four
Specialty: Stell Type
---
Champion – Kaohri


Elite Position: Champion
Specialty: Variablel Type